2016, 48″ x 60″, acrylic on specially-prepared canvas
America. Freedom. Passion.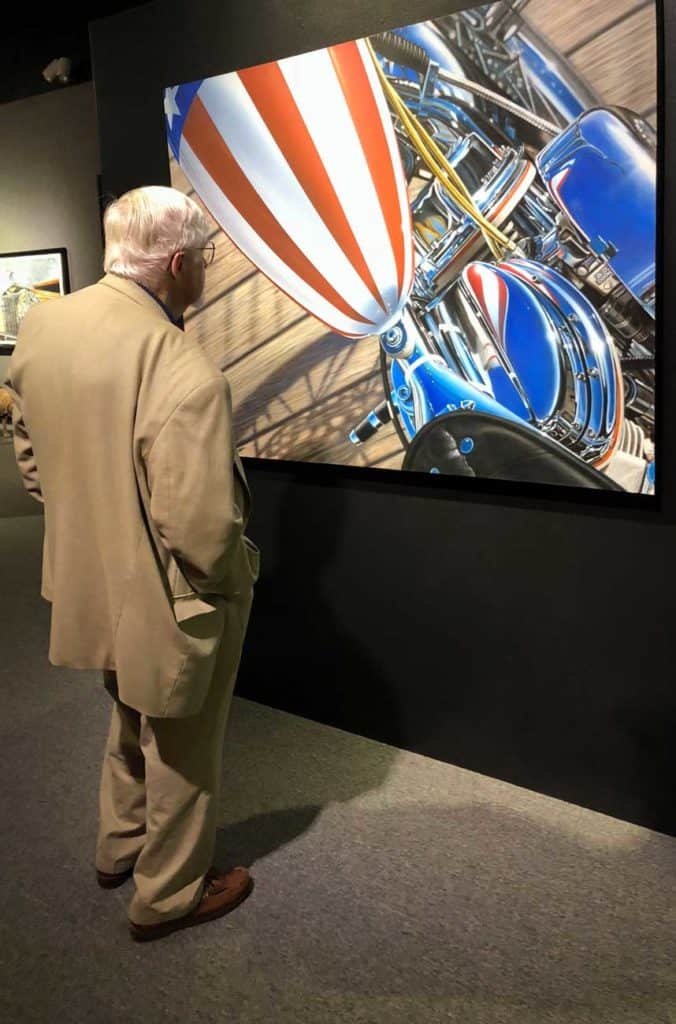 AMERICA FIRST
AMERICA: Celebrating AMERICA and freedom through powerful art.
FREEDOM: It's visceral. You know it in your heart. You know what it feels like to throw your leg over your bike and be one with the open road.
PASSION: We don't ride because we can. We ride because we are driven to ride.
My passion for motorcycles and the open road celebrated through meticulously executed epic artworks. AMERICA is the first from the artist's new series, appropriately titled "AMERICA FIRST," a collection of compelling original motorcycle artworks celebrating America's pride and freedom of the open road.
Private Collection, Tacoma, WA
Currently on tour with the LUSTER: Realism and Hyperrealism in Contemporary Automobile and Motorcycle Painting Exhibition