Last night's book signing and red carpet event for Sienna Sinclaire's new book NAUGHTY GIRL's GUIDE TO LAS VEGAS at the world's largest strip club was a blast!
When I got Sienna's email a few days ago to inform me that I was included in her new guide to Las Vegas I was delighted. Her Las Vegas guide is the second book in the Sienna Sinclaire line of naughty guides, just released this past December.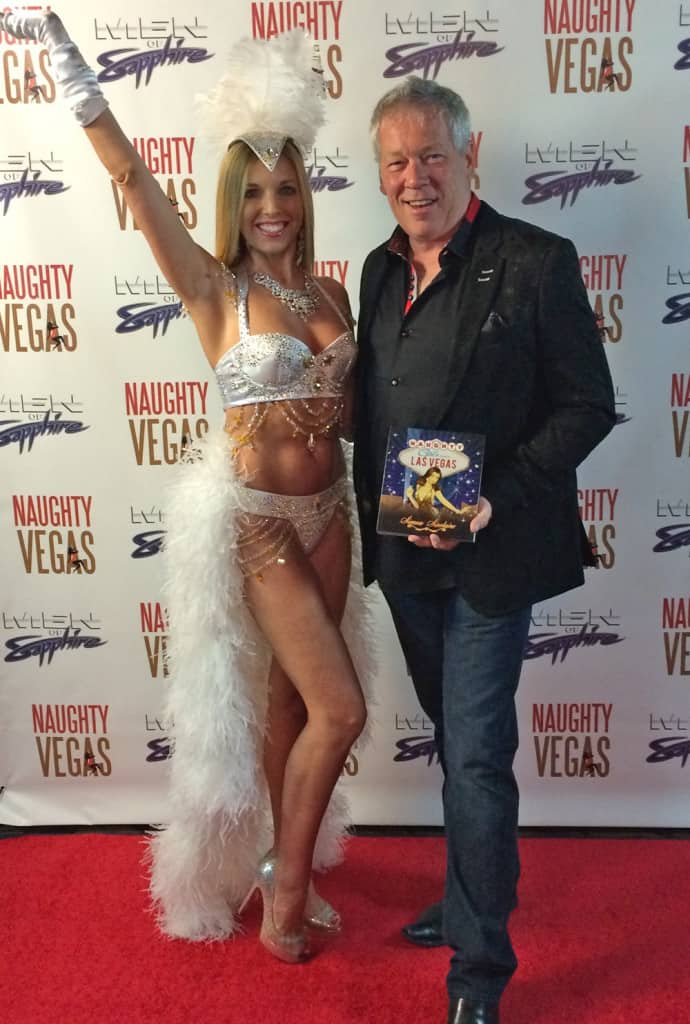 Sienna Sinclaire and A.D. Cook at her red carpet premier at Sapphire's, Las Vegas, NV with a signed copy of her new Naughty Girl's Guide to Las Vegas.

Hosted at the famous Sapphire Las Vegas, located at 3025 Industrial Road in Las Vegas, Nevada, this was one of the most fun book signings I've ever been too. Sapphire is the world's largest Strip club, featuring 70,000 square feet of topless entertainment and serving the finest variety of cocktails, wines, champagne, and cigars, so it was a fitting venue for the naughty crowd.
Why not take some naughty art home with you to remind you of your trip to Las Vegas?
— Sienna Sinclaire
Naughty Girl's Guide to Las Vegas
Sienna's guide is great too, filled with over 300 pages of naughty Vegas events and venues, history, travel ideas, and shopping. Who'd of thought Vegas was this much fun? Okay, we knew… but know you can in the know. Get your hands on a copy and you'll have all the insight of locals in the know.

Thank you, Sienna for sharing…
"Magnificent figurative artist A.D. Cook creates impeccable visions of classic, yet contemporary design. His personal mission is to celebrate the timelessness and beauty of the female form through art. Creating sensual, large-scale nudes on canvas or metal, his creations are designed to honor the grace, beauty, and complexity of the female spirit. A.D. does perform services on commission and if you are interested in creating a piece, either from a photograph or by modeling yourself, these options are possible. Check out his site and see what kind of wild, seductive candy for the eyes that this impeccable craftsman has to offer."
— Sienna Sinclaire
Naughty Girl's Guide to Las Vegas, page 203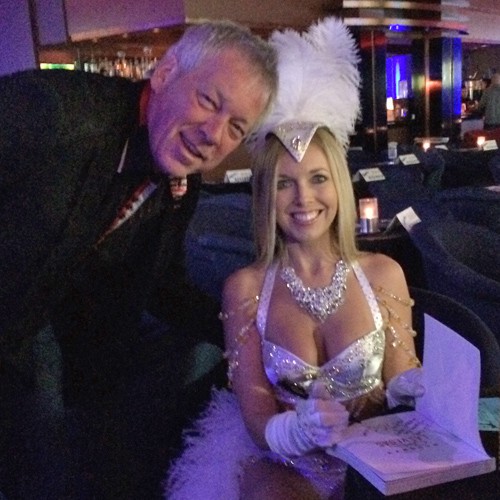 Sienna signing her book Naughty Girl's Guide to Las Vegas at Sapphire's, Las Vegas, NV – 2/20/15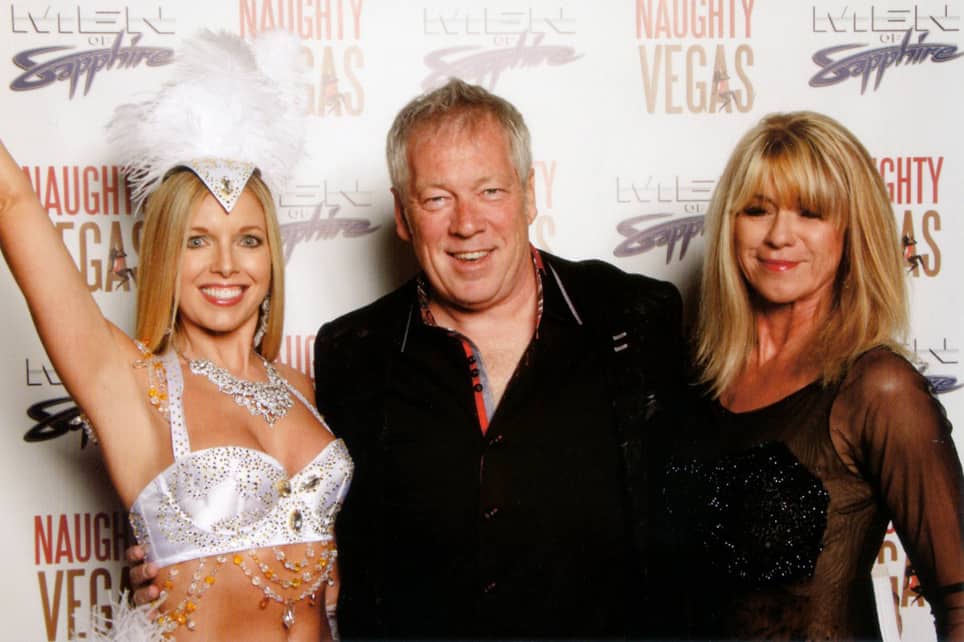 I am indeed a lucky man… Sienna Sinclaire, A.D. Cook, and the beautiful Beti Kristof at Naughty Girls Red Carpet Event at Sapphire's, Las Vegas, NV.
• • • • •