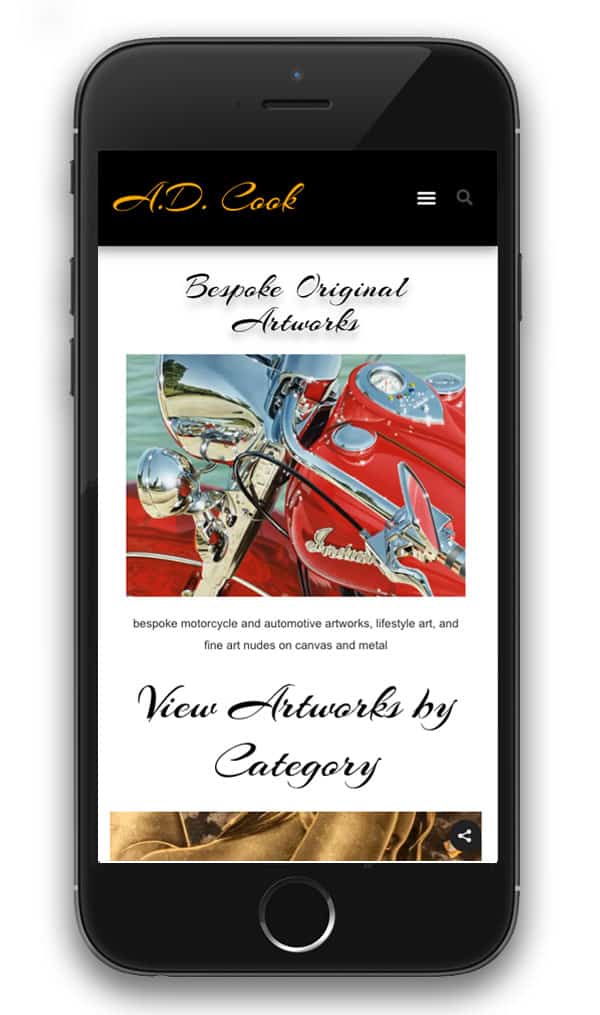 28%* of You are Reading this on Your SmartPhone
(I know that because Google tells me so)
That's why the ADCook.com website has been mobile-friendly for a long-time, since early 2011. That's when I first became aware of WordPress responsive websites. WordPress made creating sites more flexible, from a creator's perspective, while creating a better user experience for visitors.
Responsive website design changed everything for me. Now, I can create more freely because responsive websites adjust the layout and appearance to look different on a desktop computer, a smart pad, or a smartphone. Today, responsive sites are more common, but it was new and cool back then.
Of course, being mobile-friendly is more than how a site looks on a smartphone. Other things come into play, like navigation, site speed, and search engine optimization. While on the subject of S.E.O., Google, the most popular search engine globally, offers a free mobile-friendly test to check your website or any website for that matter.
My Ongoing Commitment To You
My ongoing commitment to you is to create the best bespoke original artworks that I can, and provide the best web experience possible.
Thank you for your continued visits to ADCook.com
*Posted January 12, 2022. Stats vary daily but this site usually runs between 25% to 40% for mobile users.
Read the ADCook.com News Feed on your Smart Phone with an RSS Reader
Keep up on my latest posts; observations and stories of art, love, las vegas, and beyond.
Shared news, articles, and links are for entertainment and educational purposes only.