I love the sensual beauty of the female back.
I've created a few paintings over the years to feature beauty from behind: Stranded, Ardor, Oblivious, Flashback… and for quite a while, I had wanted to create a complete series of larger-than-life back paintings (I still do). So, to wrap up my 2011 body of work, I created a couple of expressive paintings presenting the power of the female backside. I guess I creatively wrap up my year back-to-back…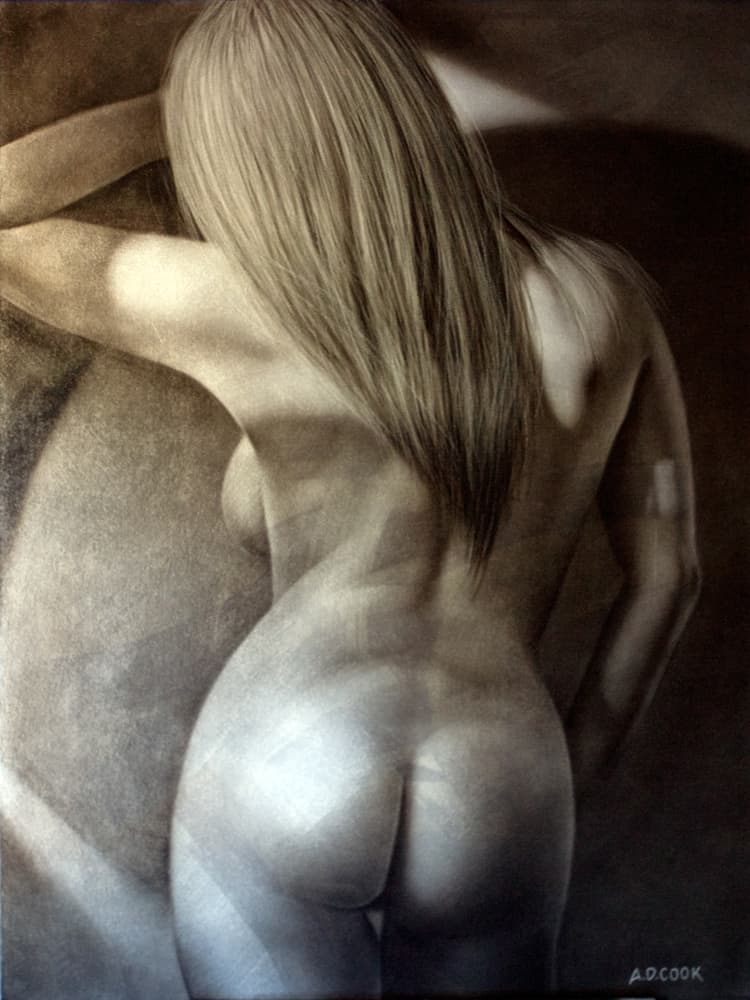 "AVALON" © A.D. Cook 2011 ~ featuring Anakaren
followed by…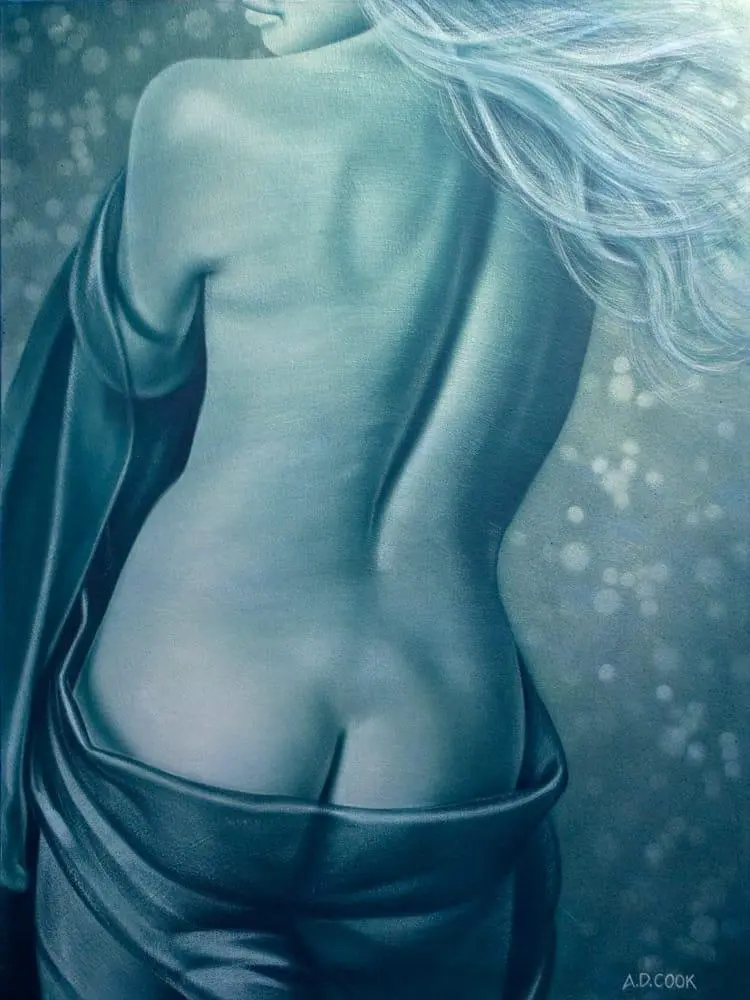 "Valhalla" © A.D. Cook 2011 ~ featuring Brandy Beavers
AVALON – VALHALLA — Pearl Series 48″ x 36″ each
View my art video of Avalon and Valhalla in process featuring models AnaKaren and Brandy Beavers.